Misdemeanor Attorneys in Winchester, VA
Let Our Firm Guide You Every Step of The Way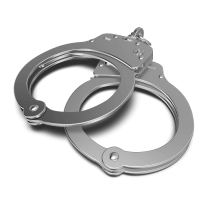 At its most basic definition, a misdemeanor is a criminal offense that is punishable by up to 12 months of imprisonment or less. Felonies, the other type of criminal offense, are more serious and usually punishable by at least a year of imprisonment or more. Both misdemeanors and felonies may also result in other punishments, such as the following penalties depending on the crime committed.
Fines
Restitution
License suspension
Although misdemeanor charges are seen as less serious crimes, it is still a criminal offense and should not be taken lightly. Make sure that you have a competent representation to avoid facing punishments by seeking the legal services of the Winchester misdemeanor lawyers at Amable Law.
---
Speak with our Winchester misdemeanor attorney when you call for a consultation at (540) 739-2001!
---
Misdemeanors in VA
In the state of Virginia, there are five different categories of misdemeanors: Class 1, 2, 3, 4, and unclassified. The four classes simply describe the different levels of sentencing severity that misdemeanors can have and are laid out in the Code of Virginia § 18.2-11.
The differences in VA misdemeanor classifications are as follow:
In a class 1 misdemeanor in Virginia, the offender can receive up to a year of confinement in jail and can be fined up to $2500; e.g. petit larceny, domestic Assault, DUI, and reckless driving.
In a class 2 misdemeanor in Virginia, the offender can receive up to six months of confinement in jail and can be fined up to $1000; e.g. possession of a schedule IV controlled substance, driving without a license.
In a class 3 misdemeanor in Virginia, the offender can be fined up to $500; e.g. Unintentional Vandalism (without the intent to steal), Possession of lower-level prescription drugs (schedule V).
In a class 4 misdemeanor in Virginia, the offender can be fined up to $250; e.g. public intoxication, possession of a schedule VI controlled substance.
In the case of an unclassified misdemeanor, the offender can be charged based on the severity of the crime and discretion of the judge as a class 1 misdemeanor.
It is important to understand that a criminal act, such as larceny or drug charges, can be categorized in multiple different classes of misdemeanors in VA and even as a felony. It mostly depends on the circumstances of the case, such as whether the defendant is a repeat offender, who was involved (such as minors), and the severity of the crime. The presence of such aggravating circumstances may bump a criminal offense into a more severe sentencing.
Get the Tenacious Representation That You Need
A high-quality Winchester misdemeanor attorney, who understands the intricacies and nuances of the law and is able to apply them to your specific case to determine the best defense strategy for you, is invaluable and hard to find.
After years of working with a variety of clients in diverse situations, our Winchester criminal defense attorneys at Amable Law have not lost the quality that has set us apart from so many other law firms: compassion.
For us, interaction with our clients where we can listen to your needs and meet them with specific legal advice is what gives our work meaning.
We strive to maintain personable, attentive service to each case so that you can be confident that we are with you every step of the way.
---
Your Winchester misdemeanor defense attorney is prepared to personally handle your case, no matter the classification. Call Amable Law at (540) 739-2001.
---