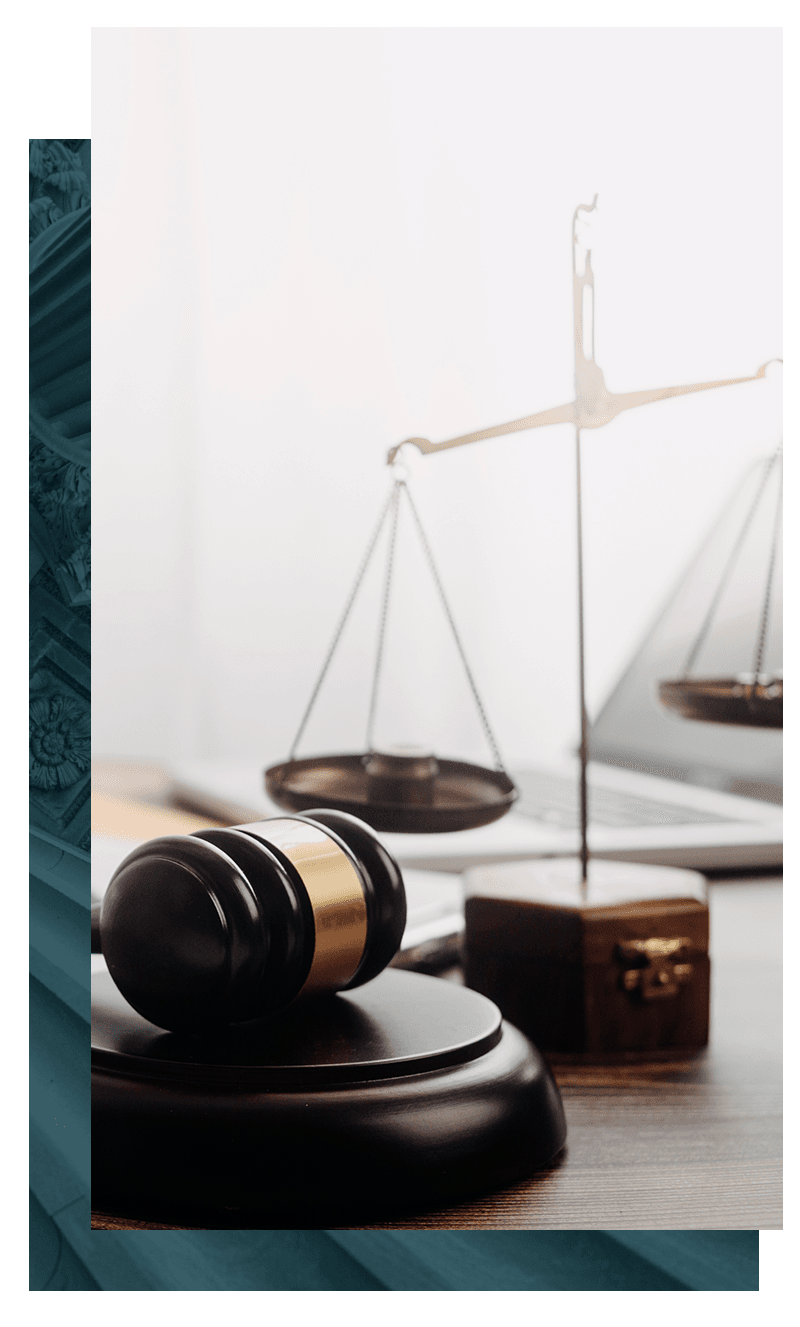 Winchester Bankruptcy Lawyer
Compassionate and Experienced Lawyer Assisting You Through Virginia Bankruptcy
Bankruptcy may sound complex and overwhelming, but with the trustworthy assistance of our Winchester bankruptcy lawyer, it doesn't have to be. Amable Law is eager and optimistic to help guide you towards the path to a debt-free future. We assist clients in getting the fresh start that they need with honest and exceptional bankruptcy assistance. Hundreds of cases are filed for bankruptcy every year, and our legal team is dedicated to helping individuals achieve financial relief.
Judgement-Free & Patient Virginia Bankruptcy Lawyer
Attorney Gerardo Delgado is very patient and can take the time to fully understand your situation. He works to create an environment free of judgement so that you can feel at ease when disclosing your financial information. He also provides hope to his clients by offering unique approaches that are personalized to each individual that he represents.
Let our well-practiced Virginia bankruptcy attorney help you get through your financial crisis. Call (540) 739-2001 today.

We're There Every Step of the Way
We Take Pride in Client Satisfaction
Mr.DelGado was very attentive to every detail I said to him about my case. He then gave me a very clear and confident road map.

I was suddenly faced with an extremely stressful situation and needed legal advice for a divorce. Mr. Delgado's recommendation was a blessing. During the consultation, I was impressed with his professionalism.

I highly recommend Mr. Delgado, he was a tremendous help, very professional and extremely knowledgeable. He was very hands-on and made us feel very comfortable in our situation!

I do not know what I would have done had I not had him in my corner fighting for my rights. You will not be disappointed by hiring Mr. DelGado.

"I appreciate everything he did for my family! He's "The Best""

I hired Mr. Delgado for my son who had gotten in a bit of trouble. He got the charges lowered to misdemeanors as soon as he was hired. We were kept informed every step of the way. We were so happy with the outcome! I appreciate everything he did for my family! He's "The Best"

We hired Mr.Delgado to handle our complicated 601A hardship waiver. From start to finish he was there with his expert knowledge.
How to File Bankruptcy in VA
Is Chapter 7 or 13 Bankruptcy Right for Me?
Are you sick of being hounded by creditors? Chapter 7 Bankruptcy is way to help relieve you of your unsecured debts. Most debtors prefer this debt relief program because it allows them to have a fresh financial start.
When you file for Chapter 7, you can potentially wipe out debts associated with:
Credit cards
Medical bills
Personal loans
Some federal income tax debts
If your debt is causing you an unhealthy amount of stress, call our firm. Our Winchester bankruptcy attorney provides clients with bankruptcy assistance as well as hope for the future. If you are unsure if bankruptcy is right for you, we can help you learn about your options and provide you with the necessary information to decide what would be the best path for you and your finances. We give clients our full support through honest advice and legal assistance that helps them eliminate their debts. To learn about how to declare bankruptcy in VA, contact one of our Winchester bankruptcy lawyers at Amable Law, PLLC.
How to File For Chapter 7 Bankruptcy
In Virginia, filing for Chapter 7 bankruptcy is a complicated process that requires careful preparation and attention to detail. To be eligible for bankruptcy under Chapter 7, individuals must pass certain requirements and prove that they cannot pay their debts off in a reasonable timeline.
The first step to filing for Chapter 7 bankruptcy in Virginia is to meet with an experienced attorney who understands the complexities of this type of case. This lawyer will provide advice and help you prepare all of your paperwork. The necessary forms include income disclosure statements, credit counseling certificates, court pleadings, asset and liability statements, monthly income statements, and other related documents.
Once completed, they should be submitted along with the applicable filing fees to the local United States Bankruptcy Court. If approved by the court, these forms will become part of your bankruptcy case and help creditors evaluate your eligibility for debt relief through Chapter 7 bankruptcy proceedings.
If you are considering filing for Chapter 7 bankruptcy in Virginia, it's essential to understand all relevant laws and regulations. Consulting an experienced attorney can ensure you have all the information needed to make an informed decision about your financial future.
Can I Keep My Car if I File Chapter 7 in Virginia?
If you file for chapter 7 bankruptcy in Virginia, you will get to keep your car if you don't have an expensive car worth thousands of dollars. If you file for chapter 13 bankruptcy, you will not have to worry about losing your vehicle since it doesn't require you to turn over any possessions you have.
Will They Take My Furniture in Chapter 7?
In most chapter 7, you are allowed to keep your household goods and furniture in bankruptcy. Whether you will be able to depends on the property and if you are allowed to choose between the state and federal exemption systems.
How Long Is Chapter 7 Bankruptcy?
Filing for Chapter 7 bankruptcy in Virginia usually takes about four to six months from the time you file the petition to the time the case is discharged. However, the actual timeline for a bankruptcy filing may vary depending on the complexity of the case and the speed at which the courts and your creditors operate. Keep in mind that filing for bankruptcy in Virginia can be smoother and less stressful with the guidance of an experienced bankruptcy attorney.
How Long Does It Take to Rebuild Credit After Chapter 7?
It is still possible to achieve a credit score of 700 or more within two years after filing for Chapter 7 bankruptcy. It requires dedication, timing, and patience to achieve that. In order to achieve this you must follow these steps:
Check your score
Apply for a loan that builds credit
Apply for a credit card
Get another credit card
Check your score again
Spend within your means
Ask for help
Don't make any large purchases after two years of filing for bankruptcy
How to File For Bankruptcy Chapter 13
Filing for bankruptcy Chapter 13 in Virginia involves the following steps:
Determine eligibility: To file for Chapter 13 bankruptcy, you must meet certain eligibility requirements, including having a regular source of income and debts below the Chapter 13 limits. You may also be required to undergo credit counseling before filing.
Gather financial information: Collect all relevant financial documents, including income records, tax returns, assets and liabilities, and a detailed list of your monthly expenses.
Create a repayment plan: In Chapter 13 bankruptcy, you propose a repayment plan to the court outlining how you will repay your debts over three to five years. The plan should detail how much you will pay each month and how your debts will be prioritized.
Complete the necessary forms: Obtain the official bankruptcy forms required by the U.S. Bankruptcy Court for the Eastern or Western District of Virginia, depending on your location. These forms include the petition, schedules, statement of financial affairs, and the Chapter 13 repayment plan.
File the bankruptcy petition: Submit the completed forms and filing fee to the bankruptcy court in your district. This officially initiates the bankruptcy process. You may request a fee waiver or installment payments if you cannot afford the filing fee.
Attend the 341 Meeting of Creditors: After filing, you will be scheduled to attend the Meeting of Creditors (also known as the 341 meetings). This meeting allows creditors to ask questions about your finances, and a bankruptcy trustee will review your case.
Confirm the repayment plan: The court must approve Your proposed repayment plan. Creditors can object to the plan, and a confirmation hearing will be held to address any objections.
Make plan payments: Once your repayment plan is confirmed, you are responsible for regular payments to the bankruptcy trustee. The trustee will distribute the funds to your creditors according to the plan.
Complete a debtor education course: Before receiving a discharge, you must complete a debtor education course from an approved provider. This course aims to provide you with financial management skills for the future.
Receive a discharge: Upon successfully completing your repayment plan, the court will issue a discharge, releasing you from your remaining eligible debts.
Remember, this is just a general outline, and the bankruptcy process can vary based on individual circumstances. Consulting with a Winchester bankruptcy attorney experienced in Virginia bankruptcy laws is highly recommended to ensure a smooth and successful filing.
What are the Eligibility Requirements for Chapter 13 Bankruptcy?
The eligibility restrictions for filing Chapter 13 bankruptcy include:
You cannot have more than $394,7255 of unsecured debt.
You cannot have more than $1,184,200 of secured debt.
You must be able to make monthly payments to the trustee for 3-5 years.
Will Filing Bankruptcy in Virginia Erase My Debts?
Credit card balances, overdue utility bills, medical bills, personal loans, and other bills are wiped out by bankruptcy. If you're willing to give up the house or car that secures the debt, you can cancel your mortgage or car payment. When you put up property as collateral, the lender can take it if you don't pay.)
However, you cannot discharge all your debts. Debts that aren't dischargeable in bankruptcy, like domestic support arrearages and recent tax debt, won't disappear, and student loans aren't easily wiped out (you'd need to win a separate lawsuit to deal with them). You will need to make sure bankruptcy will discharge (get rid of) enough bills to make it worthwhile.
Related Resources
Contact Amable Law at (540) 739-2001 to schedule your initial consultation with a Virginia bankruptcy lawyer. We can give you the financial relief that you need to get a fresh start! Experience the Amable Difference
Providing the Highest Quality Legal Representation to the Clients We Serve
Technology Efficent

We Have a Tech-Savvy Legal Team to Best Suit Your Needs

Attention You Deserve

Our Firm Provides Clients With Personalized Representation

Se Habla Español

Our Legal Team Has Bilingual Staff to Assist You

Accessible & Available

We Have Open Communication with All Clients

By Your Side

We Are There for Our Clients Every Step of the Way

We Can Help You

Our Firm Handles a Broad Range of Legal Matters